Last week saw some fireworks in stock indexes. Moved mostly by a handful of tech earnings and announcements with a solid dose of FOMC magic, US indexes chiseled out some solid gains for the week. We think there's a very good chance that any moderate decline or pause in indexes will be buyable for further strength, and remember that all-time highs are an obvious target, not far out of reach.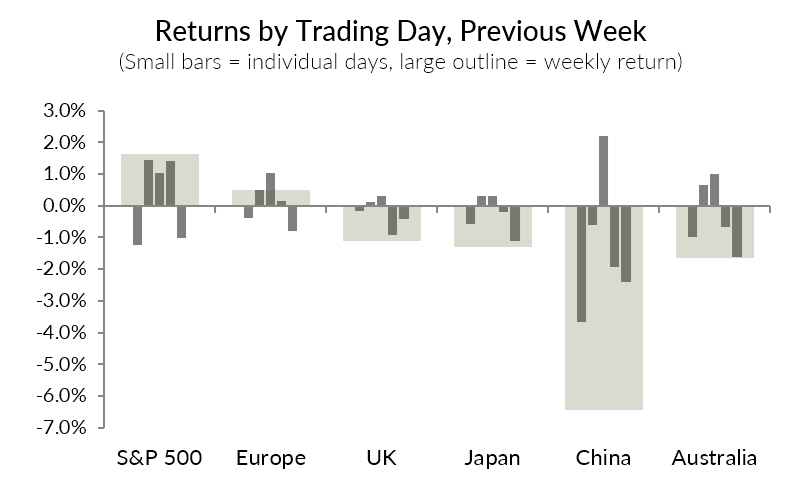 Big moves
We also saw some surprises in a handful of markets. Gold and silver dropped from highs, in moves that puzzled many commentators who were extrapolating precious metals to the moon.
Though they are less-watched, the softs (sugar, coffee, and orange juice, specifically) also had some large moves. These tend to be pretty cleanly trading markets from a technical perspective. If you trade futures and don't currently watch these markets, consider adding them to your watchlist.
Beware the narrative
We discussed the natural gas trade several months ago. At a point where every talking head thought the obvious natural gas trade was to the upside because of the war in Ukraine and pressures in Europe, natty set up some pretty clearly bearish patterns. The chart at the top of this post shows how this has played out, as natural gas prices continue to collapse.
There's a generalizable lesson here: don't be afraid to take trades that set up against the narrative. Social media is filled with traders with strong opinions (many of whom don't actually trade) but little experience. Though this opportunity has passed, take the lesson forward and watch for clean technical setups against "obvious" narratives. When everyone knows what a market should do, when the next moves seem so assured, remember that markets tend to do whatever they can to hurt the most traders. With that awareness, you're better equipped to know when to stand apart from the crowd.
The week ahead
Monday: None
Tuesday: None
Wednesday: None
Thursday: Jobless claims
Friday: None
*note: there are other releases scheduled this week, but most of them do not tend to be market-moving. This is a light data week.