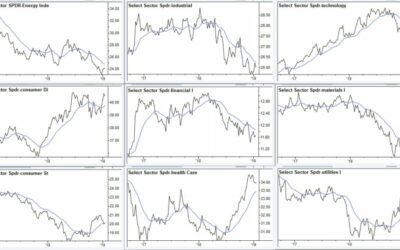 Understanding stock markets can be difficult. Which index should we look at? There are many ways to slice stocks: by market cap, by proprietary index methodology, by geography, by valuation, by sector, by industry, by looking at individual stocks... the choices can...
I thought it might be useful to take a few moments to look at the technical situation in US stock indexes. Though this is important work, we are only going to scratch the surface. I'll end this post with a quick look at other things you might want to consider. First,...
On 4 December, I fired off a quick tweet that generated a lot of discussion in my Facebook and email inboxes. (Curiously enough, not so much discussion on the tweek itself.) The tweet was just a quick snap of a daily and intraday chart of Bitcoin (BTCUSD) with the...