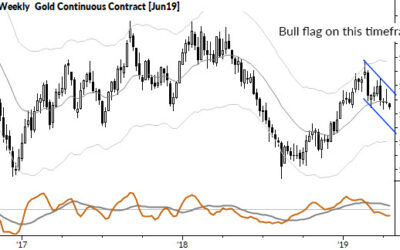 It's great when all stars align and every signal tells you to do the same thing. That's the idea behind multiple timeframe analysis (which, by the way, is a topic that should be more controversial!)… imagine the profits that can result when forces on different...
Sometimes we can take tools we know and look at them in new ways. Doing this can give a surprising new perspective on how markets move, and can often suggest new places to look for edges. Here's an example. I use Keltner Channels on all my charts, and have for nearly...
One of the very positive advances over the past decade is the amount of attention focused on cognitive biases. We are, through the work of some gifted authors and speakers, becoming aware of how easily our brains misfire and cause us to make mistakes. The list of...
This is a continuation of the little mini-series on getting started in technical analysis. Today I want to talk about the mindset and goals of a successful trader. This is something I wished I had known much earlier when I started trading. Where we start Most of us...
Most of my readers know about the Art and Science of Trading course, but, if you don't, it's just about the best education in technical analysis that's available, and it really is completely free. (If you haven't seen it, you should go check it out.) For at least a...