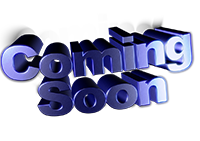 I just wanted to take a few minutes here at the end of the week and share some things I'm working on. Some of these things you will see soon, and some not so soon!
New book
First, I announced a few weeks ago that I have begun working on a new book. I'll share an outline of the book soon, but let me tell you a bit about it. I'm working with the title The Trader's Edge, but that is subject to change. The book really is about trading edges–how to find them, how to test them, how to trade them, and how to monitor your performance and behavior while you're doing so. In many ways, this book will be the long-awaited followup to The Art and Science of Technical Analysis, but with a different perspective–broader (covering everything from technicals to fundamentals to macro), looking at more types of trading (relative value and options trades as well as directional), and with an even more "how to", practical focus. You will be able to read this book as a pure system development book, but it's also designed for a broader audience. If you are a discretionary trader and just want to make your trading "smarter" (i.e., with a better understanding of how to align your trading with the market and make better trades) this book should be a great fit for you.
I have completed the outline/planning portion of the book, and will begin writing soon. A book is a monumental undertaking, so I'll ask you for some patience–editing, layout, graphics, and all that take more time than you might imagine. I'll likely blog a bit on writing and the process of writing a book, so keep an eye out for that.
Track and understand your edge
Over the years, I've seen many traders do things that just don't make sense–they're doing the same trades and losing money, losing money and trying to increase size, mostly doing things that work but giving all their profits back in a few trades… and the list goes on. I'm working with a programmer to develop a tool that will help: this will be a tool to analyze your P&L and to understand your edge–sort of a trading journal on steroids. We are in the software development stage, and expect to have a long open beta test launching in the next few months. I'm creating this tool to fill a need, and I think it will be able to help many of you, and maybe make a huge difference for some of you. There are some products on the market, but, frankly, I think we can do better. I'm very excited about this project and will share more details as things progress.
Blog redesign and course content
You've probably noticed some slight redesign for the blog. Expect to see some more changes and additions, and also some changes to the trading course page. Also, there will be a new module for that course in the foreseeable future. I do think the course is essentially complete as-is, but it was designed to always have some growing edges. I'll update you when more content is available.
Other things in the pipeline
There are several other things a bit further back in the development pipeline, but here two that don't have the top secret sticker on them!–I am planning to write a comprehensive options trading book, but will certainly not begin work on that book until the current book is finished. Also, I may be bringing you a game-changing backtesting/testing platform that will put some powerful new tools in your hands… stay tuned for more info!