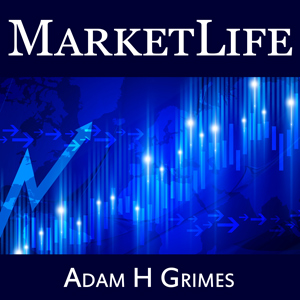 Process–it doesn't sound exciting, but it's maybe the most important part of what we do. In fact, it's the Holy Grail in trading: having something you can replicate year after year that will bring consistent results–this is how a successful trading program is built.
Following up on yesterday's process post, I thought it might be interesting to give you some insight into my weekend process for the analytical work behind my research I write for Waverly Advisors. I reduce the question of trading/investing to this: where can we best take on risk? What does that risk look like, and how will we probably need to manage it? That, to me, is the essence of tactically-motivated trading.
There was a lot I didn't talk about here. I covered my in-depth weekend work, but not the daily monitoring or updating, and I also did not look at swing trading process. Maybe we will hit some of these in the future, but I just wanted to give you some ideas you can adapt for your own work. Last, this works for me, but it's my process, not yours. You can take parts of this and make them your own, but I don't think anyone can take anyone else's process and use it without some serious adaptation and change. Consider this a starting point.
I think in four big baskets: stocks, interest rates, currencies, commodities
What happened last week?
Next, drill into assets
Stocks

Global relative strength
Big shifts?
Individual charts

Currencies

Any drivers?
Big shifts?
Individual charts

Commodities

Energy, Metals, Foods, Softs
Big shifts?
Individual charts

What do quantitative tools say? What might they see that I am missing?
What does intuition say?
Keep good notes.
This is not a linear process, so be prepared to backtrack and re-think.
Driving toward an answer to this question: Where can we deploy risk?
If you enjoy the podcast, one of the best things you can do for me is to leave me a review on iTunes here. The reality of the modern publishing world is that user reviews and comments help build audience faster than nearly anything else, and I thank you very much for your help!
Also, if you like the music for this podcast, then be sure to check out Brian Ashley Jones, my friend, and a fantastic singer-songwriter.
Enjoy the show: