[dc]I[/dc] recently received a few reader questions asking the same thing: what would my advice be to new traders? This is an important and daunting question (and I've written on it before), but let me share a few thoughts today. Please don't be discouraged by what I'm about to write—I want to be realistic and the truth, in this case, can be a little scary. (And, truth be told, if I discourage some casual market participants from betting and losing money, maybe I've accomplished something anyway.)
The most important thing…
First, let me start you out with what I think is the single most important thing I've learned about financial markets: from active trading, to business school, to doing years of intensive research, to spending time on a major commodity exchange, and trading in nearly every product, setting, and timeframe—this is the most important thing I've learned: price movements in financial markets are mostly random. The vast majority of what you see in markets is simply unpredictable, random fluctuation.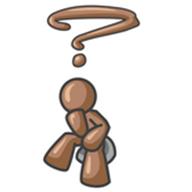 Why does this matter? Because if something is random, you can't use it to make money. Yeah, sure, you may have some winning trades, or some periods where your trading account goes up, but you absolutely must have a statistical edge over the random motions of markets to make anything approaching consistent profits. For at least a portion of your trading career, that will be the goal: can you identify non-random spots in markets? It's harder to do than most people think and most patterns that people say work, do not actually work.
Buyer beware
There are things that work in trading, but they probably don't work as well as you'd like to think. A corollary to that is: most people lie. The guy you are talking to in that trading room who tells you how he has made money every day for the past 5 years buying a candlestick reversal off of a moving average? He's almost certainly lying. The guy trying to sell you the trading course that promises to reveal "insider secrets" and how to make $33,871 in 30 days? He is also lying. The guy calling out trades every day in stocks? He's probably trading 100 shares. One of the things that makes me legitimately angry about this industry is that there are so many shady "educational" providers looking to fleece the public. You can easily spend $20,000 on trading courses that give you nothing you could not have gotten from reading a few books, and your instructors have likely never traded profitably, themselves. Caveat emptor—a hundred times, a thousand times, ten thousand times—buyer beware, here, more than almost anywhere else.
Having said that, I've also been astounded by the generosity of people in this industry. I would not have succeeded without the guidance from a handful of people, and I owe Linda Raschke a debt I can never repay. People will help and will answer questions, but it is up to you to parse those answers and sort out the true value. Also, there is tremendous value in working with someone as a teacher or mentor. Becoming a trader is a long and difficult process, and having guidance and support, working with a strong mentor, can be the difference between failure and success. There are good educators and good educational products out there–some very good people, but you have to separate the wheat from the chaff.
A few other thoughts, faster now, since I'm getting long on words: Learning to trade is not about learning some patterns and then making some trades. Learning to trade is about transformation–about making yourself something that you were not before. When I wrote my book, I tried to include a section relating the Hero's Journey (read Joseph Campbell) to the process of becoming a trader, but I decided it was such a monumental subject that it deserved its own book. (Maybe I've just given away the subject for my next book!) To vastly oversimplify, people from all cultures tell some variation of this story in which the Hero goes on this adventure, usually goes underground, fights monsters, almost fails a hundred different ways and, if he doesn't get eaten by the dragon, he emerges with special powers and is forever changed. Perhaps that's a little dramatic, but so is learning to trade.
What you need
Practically, figure it is probably going to take you at least three years before you have any kind of success. I don't think you can do this on a shoestring budget. (Perhaps you can, and, no doubt, some people have gotten lucky. This is not, however, how you give yourself the best chances of success.) You basically need to structure your life and your trading so that you a) have enough money/income to live on and b) the money you trade with is completely separate, and c) you can trade small enough that you can lose for a long time and over many trades without suffering financially or psychologically. Rough guidelines? I said in my book that I thought $50,000 is probably a reasonable amount of capital for someone who wants to learn to trade professionally. Maybe you can do it with less, but if you're trying it with a few thousand dollars you have certainly stacked the deck against yourself. The other key is to trade small enough, which means choosing a product that you can trade small size in liquid markets. If you are risking $500 per trade at the beginning, even $50,000 is not going to last you long as an active trader. Risk $50.
Daytrading is probably harder than you think and your chances of success, for any number of reasons, are a lot slimmer than you think. I'll just leave that comment standing alone; do what you wish with it.
The biggest struggles of trading are psychological. The market, being the sum of human behavior and decisions from a whole bunch of people, has essentially evolved to cause you to make mistakes. Market action provokes investors to do the wrong thing at the wrong time, and it takes some time to see that and some more time to learn to stand apart from that. Psychology and discipline are incredibly important, and I don't think you can properly work on those elements without having money at risk, which also means you will lose money while learning.
Perhaps all of this is daunting, but it can be done. You can learn to pull profits from the market, but it's probably not going to be as glamorous as you thought, and it's probably going to be much harder and take you ten times longer than you thought it would. Clarify your goals. Take care of yourself (mentally and physically), and craft a lifestyle that is coherent with your trading. Understand the scope of the task and exactly what it is you are committing to—it would be a shame if you really thought you were going to open an account and make immediate profits—that's why so many people fail early on. This is a journey and an adventure. It will test you and try you like few other things in the human experience. It can be done, but it is a long and hard road. Commit to the process. Work the process, and don't give up.