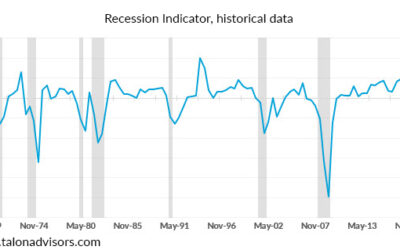 Investors are terrified at the thought of a recession. (Writers love it, because everyone will read an article on a recession!) Investors are right to be concerned, as bear markets in stocks have lined up nicely with recessions--investors have a tough time, and real...
https://www.youtube.com/watch?v=0p3hwQjWkCk
A week ago, I pointed out trade setups in NZDUSD and many NZD crosses to my MarketLife and Talon clients. Of course, one issue currency traders need to consider is correlated risk; if you take a bunch of trades driven by one particular currency (even if that currency...
This is a continuation of a series of posts looking at December seasonality in the stock market. The previous post is here, and the goal of this series is to both examine the seasonal tendency and to share the thought process. Today, we're going to do something a...
This is a followup to my previous post that included a visualization of seasonal tendencies for about 90 years of the US stock market. A visualization like that is a good way to see some patterns in the data, and to maybe get some ideas for further exploration. Today,...