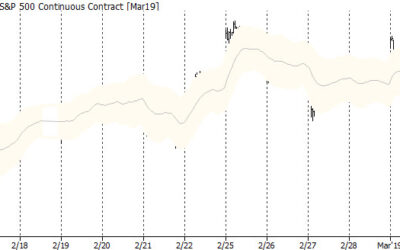 Sometimes we can take tools we know and look at them in new ways. Doing this can give a surprising new perspective on how markets move, and can often suggest new places to look for edges. Here's an example. I use Keltner Channels on all my charts, and have for nearly...
The secret to success is no secret at all—it's right there in the open, for everyone to see. To achieve greatness in any field you have to do the right things, work very hard, and sacrifice. As I'm typing this, I have a band-aid on my left little find, and it's pretty...
We've started a series of "quick hit" trade analysis on our MarketLife YouTube channel, done my my trading partner, Tom. These are all actual trades, with points of entry, trade selection, trade management, and exit discussed. We've gotten great feedback on this...
This is the third in my series of blog posts for beginning traders. One of the questions I see over and over is "how do I start learning technical analysis?" Let's talk about some of the pitfalls of the traditional paths, and how I think you might better get started....