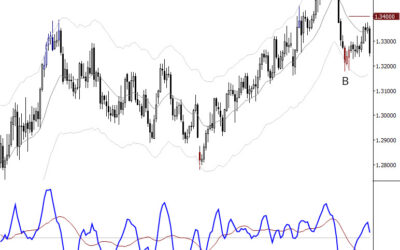 Just a quick post here, under the heading of "simple things work." Take a look at the chart of the USDCAD below. This is a picture perfect short setup, and there are several lessons we can take from it. The setup There are a few key components to the setup. We don't...
So, it's January 14th and I'm writing my first blog of the year. There's an important lesson here: habit, momentum, and daily rhythm are important. I have come to believe the power of habit is one of the most-neglected truths of the human experience. Too often, we...
Traders often say "I don't predict anything; I just follow my system." I've always found this a little bit curious because when you trade you are making a prediction, based on a few assumptions. (Even for those marketers who try to insulate themselves from "predictive...
This blog post is a review of every TradeLab we have published for MarketLife since our previous post. TradeLab was designed to be an easily accessible and digestible "trading lesson" in context of a current setup in the market. We get to see patterns set up and play...