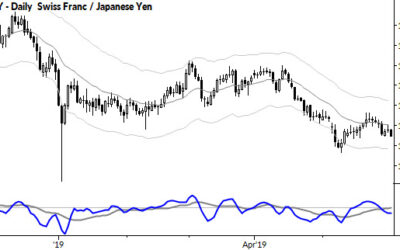 One of the nice things about swing trading is you can have resting orders, so your alert that a pattern has triggered is an order being filled. Here's a nice pattern to put in your trade plan: the nested flag. (I came up with that name years ago, and I still don't...
This is part 2 of a two part blog. Read the first part here. Quick summary: to test the validity of price levels in markets, we created a test in which we showed a bunch (1,535) of traders 20 panels of charts. Each panel included two charts which were essentially the...
First, thank you to each of you who participated in the experiment/quiz. We have stopped collecting data, but you can re-take the quiz and see which answers were right or wrong here. Let me start with the conclusions up front, and then I'll explain what we did and...
Thinking in checklists is useful, especially for shorter-term traders. Every market situation is full of rich and complex nuance. Every moment in the market (or in life) is unique because the precise conditions that have existed before do not exist this time. We...
I've tested market patterns, technical tools, and fundamental factors in thousands of combinations over the years. For me, this work is a quest for both truth and profits—the truth behind how markets really move, and the logical conclusion that someone who understands...